How to Drink Like a Korean:

Drinking is extremely social and interactive in Korea, and is usually done following rules within social hierarchies. Respect for superiors is one of the most important facets in Korean culture.

Never Pour your own drink!

Koreans find this rude and often say pouring your own drink is a curse to those you're drinking with.

Respect Your Seniors

Rank comes first, then age. The most senior person starts by pouring shots for everyone at the table.
Use Two Hands For Everything

Anyone who is younger or lower in rank must receive drinks by holding their glass with two hands.

Turn Away To The Side

Everyone must turn away from the most senior person when drinking.
Never Leave a Glass Empty!

It is considered rude to leave a glass empty. Fill any empty glasses starting with whoever is oldest/highest in status.
Before taking a shot, toast and say, "Gunbae!"

The very first shot should be taken by everyone together. After that, you can sip your drink, although Koreans typically shoot it back.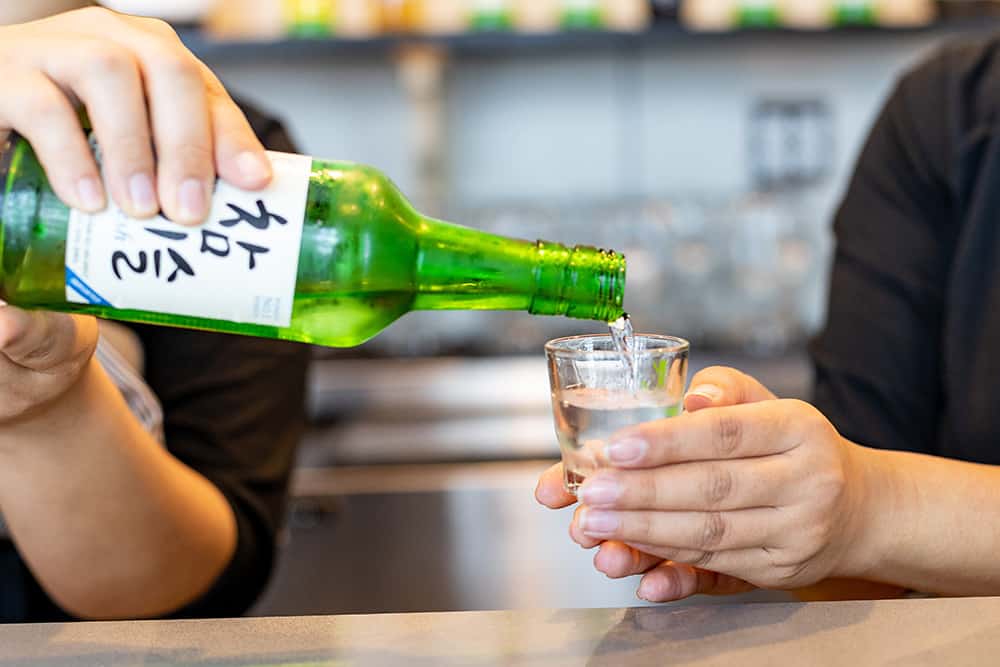 Using two hands is a polite gesture used for everything, whether it be giving and receiving drinks, gifts, or even money from a cashier.